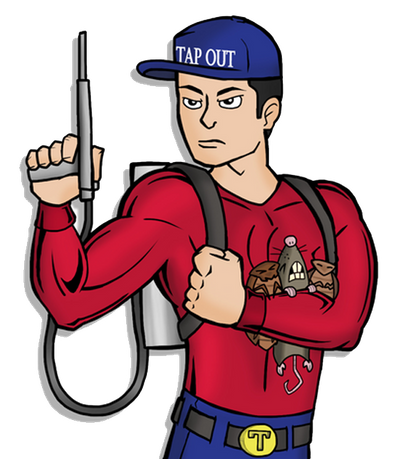 TRUSTED PEST CONTROL
Proudly Servicing All Of Hudson, Bergen, Essex, And Union County
Fully Licensed Residential & Commercial Pest Control
We believe that our customers make our company, and each one of them is treated professionally with honesty and respect. Contact Hoboken's finest pest control experts and see what makes our service the best in town.
Our family owned exterminator business strives to give you top quality service at a fair price. Find out what makes Tapout Pest Control the only service you will ever need to keep unwanted occupants out of your home or business.
Every pest control service we do comes with our 100 percent satisfaction guarantee. We do whatever it takes to satisfy every customer, every time. View our recent accolades to learn more about our level of service.
Don't spend another minute living in fear in your own home. Contact us today and get a free bed bug treatment quote. However bad you think it might be, you can rest easy. We will turn your pest infestation problem into a distant memory.
Tapout PEST CONTROL EXPERTS To The REscue!
Your home is your sanctuary, and also a place of comfort and safety for you and your family. Invading insects and rodents can compromise that sanctuary and leave you feeling anxious and irritated in your own home. Tapout Pest Control is here to make all of that go away.
We are here to help with:
YOUR PEST SPECIALISTS
Count on us to provide solutions for all of your pest control needs. Whether you are dealing with a severe infestation or would like to prevent one from ever happening, we have the extermination and preventative pest control services to fit your situation. With over 10 years in the industry, we have experience you can trust to get the job done, guaranteed. We proudly serve Jersey City and the surrounding New Jersey areas, including all of Bergen County and would love the chance to prove to you that we are the best pest control professionals around. Call us today for a free estimate and let us show you what we can do for you. Don't allow unwanted occupants to add stress to your already busy life. Get Tapout on the job and take back control of your home!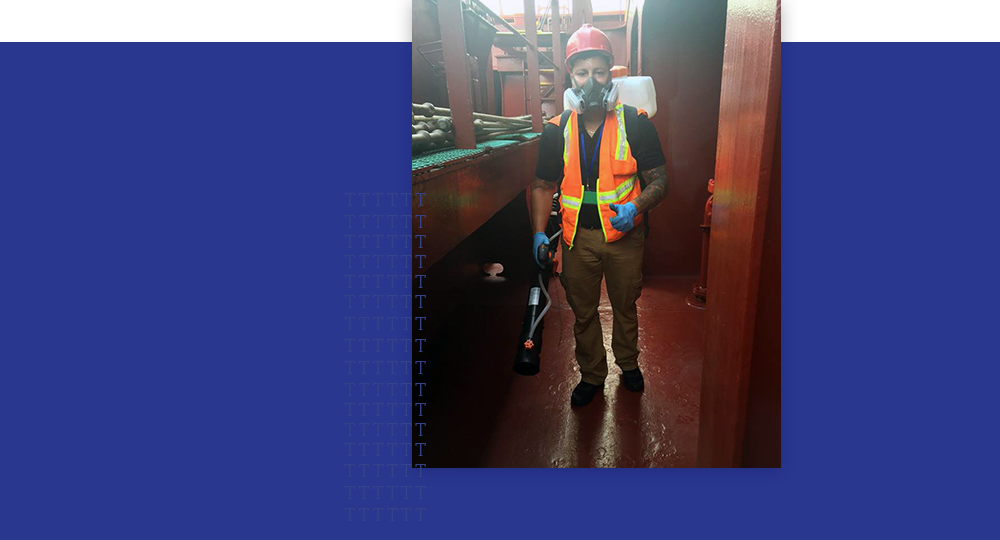 COMMERCIAL PEST CONTROL SERVICES
Pest control is NOT an area that your business can afford to neglect. Nothing will sour a customer or future business partner, faster than evidence of an insect or rodent infestation. Tapout Pest Control is the only pest control service you need in order to put a stop to your insect and rodent issues before it's too late. Don't let a little problem become a bigger one and trust us to be the best commercial pest control company that you've ever worked with. We specialize in pest control in the following industries:

FIVE STARS
"Five stars! The basement of our new home was crawling with pill bugs. The Tapout team was in and out so quickly—they sprayed and set traps, and now our pest problem is gone! It's been a few months since the service and we haven't see one live bug in our basement..only dead ones. It worked!" - Sam Puja

HIGHLY RECOMMEND
"Al is the BEST!! I would highly recommend Tapout to anyone needing exterminator services. Al ALWAYS answers my phone calls and quickly responds to questions and concerns. The cost is fair and Al has come back several times at no charge to spray again for carpenter ants and other pests. This company goes above and beyond for their customers!!" - Clarissa D'Ambra

KNOWLEDGEABLE
"I loved the service, they were professional and very Knowledgeable. They helped me with my wasp and ant issue . I look forward to continuing any further service needs with them." - Angel Cruz

THEY ACTUALLY CARE
"Had a great experience with this company, they actually care about your needs and actually make sure your bed bugs are completely gone. They do a great and thorough job. They get in contact with us to make sure our expectations are met along with an awesome rate ! I would definitely recommend them!!!" - Aisha Choudhry
CONTACT US FOR A QUOTE
JUST CALL OR FILL OUT THE FORM BELOW